Experience in project implementation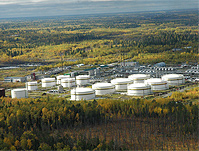 Our Company offers the full range of engineering for oil, gas and gas condensate field development, including process facilities, pipelines, and infrastructure design engineering:
refineries;
tank farms;
gathering centers;
treatment facilities;
oil processing units;
water intakes;
gas-lift compressor stations;
gas turbine power plants;
multiphase pump stations;
main and field pipelines;
power supply systems;
structural and industrial facilities.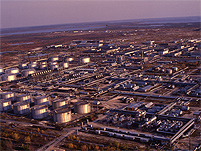 We have engineered more than 300 oilfield development projects in West Siberia, and the largest among them are:
Samotlor with max oil output of 150 mln. tons per year;
Fedorovskoye - 35 mln.tons per year;
Mamontovskoye - 30 mln. tons per year;
Priobskoye – 27.7 mln. tons per year.
We also work together with international partners – companies from USA, Canada, France, Germany.
Recently, Our Company has carried out design engineering and survey of hydrocarbon fields (including pipelines on permafrost) in Tyumen region, Krasnoyarsk region, Yakutia. Among them are:
Muravlenkovskoye
Kharampurskoye
Sugmutskoye
Sandybinskoye
Festivalnoye
Vostochno-Tarkosalinskoye
Krainee
Rostovtsevskoye
Vankor
Talakan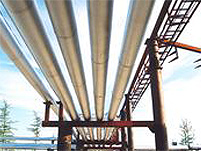 Mainline pipelines on permafrost have been engineered by stages:
426 mm diameter oil pipeline from the Vankor field to the terminal at the Yenisei river;
325 mm diameter oil pipeline from the Sandybinskoye field to the Sredne-Khulimskoye field;
1020 mm diameter main pipeline from the Kharampurskoye field to the Gubkin gas treatment plant.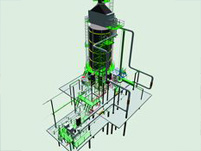 Today all design engineering is carried outI in 3D.
This technology allows to increase the quality of documentation several times over.
Generating equipment specifications within 3D modeling is made in real scale and meets all standards and fully excludes mistakes in documentation.
We work on our projects along with scientific labs to considerably improve quality and reliability in terms of:
oil processing;
natural water layer;
inhibitor selection;
internal and external corrosion protection methods;
strength and thermal calculations;
forecasting scenarios for pipelines laid in very challenging conditions;
oil field power supply.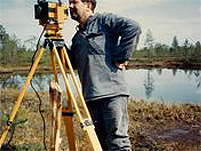 For more than 45 years of work on oilfields Our specialists have a unique experience in engineering and base-line surveys and designing facilities in the conditions of:
deep bogginess;
soft and heaving soils;
absence of local building materials;
permafrost soils;
extremely low temperatures.
All performed projects are digitized and arranged into our data base.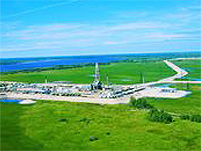 Together with our subcontractors we have:
developed and validated quite a number of regulations on construction of pipelines, roads and other facilities in wetlands, soft ground and permafrost.
developed and validated structural and engineering solutions to reduce the impact on environment (well pads, laying pipelines within river flood plains etc.)
---
Up