Happy New 2016 Year!
December 25, 2015
Happy New 2016 Year!
Dear Colleagues!
I wish You Happy New Year!
I wish You positive changes in the incoming year.
Let all Your initiatives and plans be crowned with success,
all achievements of the outgoing year increase in New Year,
disappointments and troubles to be left in past.
Let Your house be filled with prosperity and happiness!
Managing Director
Giprotyumenneftegaz I. Shcherbinin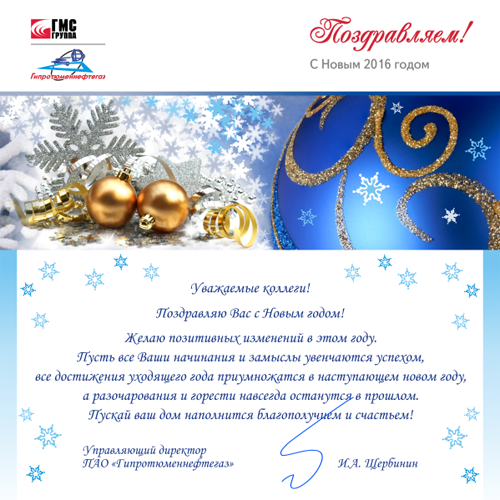 Happy New Year!
1.44 Mb